Murfreesboro Property Management
Let us manage your Murfreesboro Rental Property
Stones River Property Management, INC. is one of the largest and most experienced property management companies in Middle Tennessee, employing marketing and administrative services to fill and manage leased properties.
As a full-service Murfreesboro property management company, we offer the most comprehensive and cost effective management solution in the industry for residential property management. The Stones River Property Management, Inc. team has established a higher standard for Murfreesboro property management that is unsurpassed by our competition. We not only anticipate your complete satisfaction; we depend on it. Here are just a few of the many services we provide:
How much rent can you get for your investment?
Our market analysis helps landlords and us make data-informed decisions about their rental property, including rate estimates and other information so they can invest and manage their investment property more wisely.
Get Optimized Rental Value for Your Property

Gain Crucial Insight into Current Market Conditions

Determine Your Cashflow from Monthly Rental Value
Get started with your FREE RENTAL PRICE ANALYSIS by completing the form to the right.
Get started with your FREE RENTAL PRICE ANALYSIS by completing the form below.

Request a Quote
Explore What We Do
As your Murfreesboro Property Manager
---
PROPERTY MARKETING
We advertise by way of using yard signs and network of agents that work hand and hand with Stones River and its agents to provide a positive outcome for our clients. Most importantly, our internet marketing consists of our website which averages over 10,000 views a month along with your property being pushed to an additional 85 sites.
PROPERTY SHOWINGS
We have licensed real estate agents on staff to show all properties. We do not hand out keys or give applicants a code to enter the property. We believe the best service is provided to our owners by having our agents present to secure the property and to answer any questions the applicants may have while on-site.
TENANT SCREENING
Tenant screening is of the utmost importance to our business to ensure a successful partnership with Stones River and our clients. The qualification process consists of a credit check, background check and a review of all rental history.
LEASE AGREEMENTS
Lease agreements are done electronically through our software program as long as the applicant has an email address. Lease agreements are typically for 12 months except in special circumstances.
COLLECT SECURITY DEPOSITS & RENTS
Security deposits are collected once a tenant is approved. This secures the property for that tenant and it remains in escrow until the tenant vacates. Rent is collected at move-in and each month thereafter on the 1st of the month.
Auto bank deposits and monthly statements
We provide the option of monthly rent deposits directly to your bank account at no extra charge. Monthly statements are also emailed and posted directly to your owner's portal to view. You can log in at any time and view statements that have been posted each month.
IN HOUSE INSPECTIONS
Inspections are very important in our effort to provide a quality product for both owners and tenants. Property inspections are done once a year. Inspections will be completed after a tenant vacates the property, or if tenant chooses to renew the lease, inspection will be done prior to lease renewal to determine the condition of the property. All of these inspections are included in our monthly management fee. Any additional inspections can be performed upon request for an additional fee.
PAY & MAINTAIN YOUR UTILITY SERVICES
As an owner, we know it can be very frustrating dealing with local utility companies. We take this hassle off of you each time a tenant vacates the property. We set up all utility services for your property while your property is vacant and pay for these services out of your property funds. Once a tenant occupies the property, utilities are transferred to tenant. Owners may be required to contribute additional funds to property account while property is vacant to cover cost of utilities.
KNOW YOUR PROPERTY IS PROTECTED
WITH OUR GUARANTEES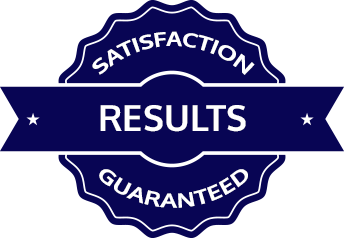 You don't pay us any money until your property
is rented!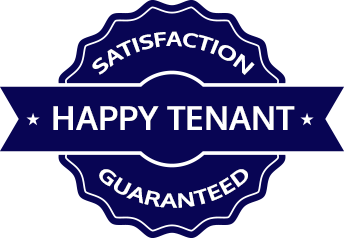 If a tenant we place in your property does not fulfill
lease term, we will find you a new tenant for free.
PEACE OF MIND FOR BOTH OWNERS AND TENANTS
What sets us apart from the competition?
---
30 years experience
Fully staffed and focused on property management, not traditional listings and sales
No hidden costs. Everything up front with no surprise fees
Time tested qualification process for applicants
Realistic pricing
24/7 in-house maintenance support
Homes shown by appointment; house keys never handed
out
Regular communication with owners
Customized management programs
Glad to work with your favorite Realtor
Discover Murfreesboro

In 1811, the Tennessee State Legislature established a county seat for Rutherford County. The town was first named "Cannonsburgh" in honor of Tennessee politician Newton Cannon, but was soon renamed "Murfreesboro" for Revolutionary War hero Colonel Hardy Murfree, later the great-grandfather of author Mary Noailles Murfree.
As Tennessee grew westward, it became clear that having the state capital in Knoxville would be a burden to those who had to travel from the western end of the state. In 1818, Murfreesboro became the capital of Tennessee until 1826, when Nashville became the state capital.
Following the Confederate retreat from the Battle of Perryville in central Kentucky, Confederate forces moved through East Tennessee and then turned northwest to defend at Murfreesboro. General Bragg's veteran cavalry was successful in harassing General Rosecrans' troop movements and in capturing and destroying supply trains, but could not completely stop the supplies and reinforcements from reaching Rosecrans. Despite the large number of casualties, the battle was tactically inconclusive, but is considered a Union victory. At the end of the battle, Confederate General Braxton Bragg retreated 36 miles (58 km) south to Tullahoma. General Rosecrans did not pursue until he had a secure logistical posture six months later in June 1863. The battle was strategically significant since it provided the basis for the further movement to Chattanooga and Atlanta which would eventually result in the Union splitting the Eastern and Western theaters by Sherman's March to the Sea. Stones River National Battlefield is now a historical site.
MORE


Explore All Areas We Service