MOUNT JULIET PROPERTY MANAGEMENT
WE CAN HELP MANAGE YOUR MOUNT JULIET RENTAL PROPERTY

Stones River Property Management, INC. is one of the largest and most experienced property management companies in Middle Tennessee, employing marketing and administrative services to fill and manage leased properties.

As a full-service Mount Juliet property management company, we offer the most comprehensive and cost effective management solution in the industry for residential property management. The Stones River Property Management, INC. team has established a higher standard for Mount Juliet property management that is unsurpassed by our competition. We not only anticipate your complete satisfaction; we depend on it. Here are just a few of the many services we provide:
WHY USE Stones River Property Management, INC.
Advertise on our website, internet and MLS
Licensed real estate agents on staff to show your property
Tenant Screening which includes all background and credit checks
Execute lease agreements
Collect security deposits and rents
Pay and maintain your utility services
In-house inspections
Auto bank deposits and monthly statements.
Peace of Mind for Both Owners and Tenants
30 years experience.
Fully staffed and focused on property management, not traditional listings and sales.
No hidden costs. Everything up front with no surprise fees.
Time tested qualification process for applicants.
Realistic pricing.
24/7 in-house maintenance support.
Homes shown by appointment; house keys never handed out.
Regular communication with owners.
Customized management programs.
Glad to work with your favorite Realtor.
INQUIRE ABOUT OUR SERVICES
(615) 849-9227
TESTIMONIALS
"We are relatively new at the rental business and are trying to do it long distance. We called several management companies and tried a few with not very good results. Then we found Stones River. What a difference! All the people there are very friendly, professional and caring."
~ Ken E. IL
"We wanted to express our extremely enjoyable business relationship we have developed over the past 5 years with your company. We feel as though we are working in a partnership with Stone River Properties to care for the needs of our shared clientele base. We have always felt completely comfortable referring our most important clients, friends and family members to Stones River Properties for property management needs and temporary housing needs (i.e. leases, rentals,). Your staff and processes are among the best in the industry. We look forward to many more years of successful business together."
~ Valerie and Mark N., TN
MOUNT JULIET AREA INFORMATION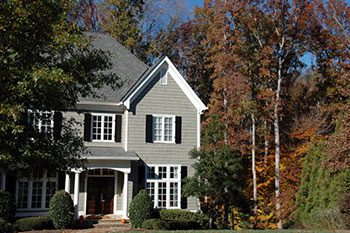 Mt. Juliet was formed in 1835 and became incorporated as a city in 1972. According to the Mt. Juliet Chamber of Commerce, the name of the town has two possible explanations. One theory is that the town was named for Julia Gleaves, a person who was renowned for taking care of those in need within the community. The most widely accepted story is that Mt. Juliet is named for a castle in County Kilkenny, Ireland. To date, it is the only known U.S. city with this name.
Areas We Service
---